How To Dispose Of Old Computers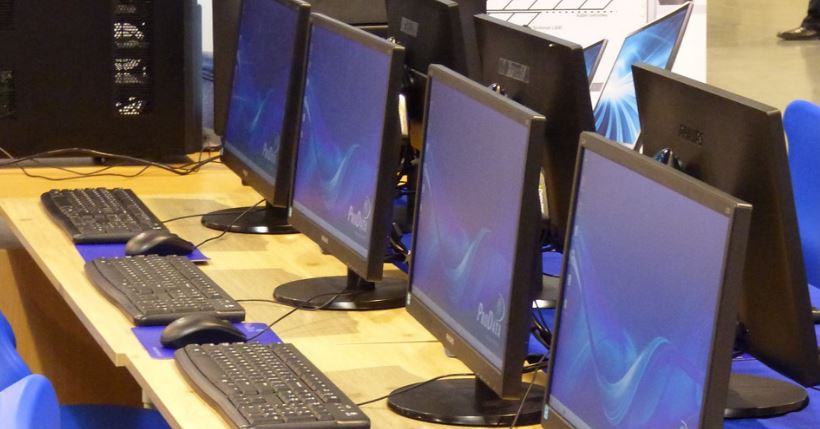 At Absolute IT we recognise the importance of disposing of old computers safely and securely. Old computers retain sensitive personal data about customers, staff and suppliers, which could be misused if it fell into the wrong hands. Therefore, it is essential that your old computers are properly sanitised and ay data-bearing hard drives securely shredded before they are recycled.
For busy IT departments, the process of data cleansing and data protection compliance can take up dozens of person-hours that are better spent on business as usual tasks. We offer an efficient, professional service that safely disposes of your IT assets, freeing up your time to focus on other IT functions within your business.
Depending on the requirements of your company, we offer two types of IT disposal service:
1) Off-site asset disposal
On request, we can send one of our secure collection vans to your site to take possession of your assets, before transferring them to our secure data sanitisation centre in Derby. Here we will completely remove all data from your computers, hard drives and other storage devices, before breaking down the old units into recyclable components. We take our environmental responsibilities seriously and guarantee that none of your old IT equipment will end up in a landfill, ever.
2) Mobile data sanitisation and HDD shredding
If you have a large number of old computers to dispose of, or if you require a regular service as part of a scheduled IT refresh, we can send a secure unit to your site to conduct the disposal there. Our mobile unit is equipped with secure shredders and data cleansing software and is staffed by experienced, security-cleared engineers. We can carry out our work in the van itself, where you can observe our progress through a live video feed, or we can take a mobile shredding unit into your premises and do the job there.
Whichever option you choose, you can be assured of the highest standards of data security from our team of engineers. Each step of the journey, from taking custody of your old IT assets, through data cleansing and recycling, are documented with a full chain of responsibility, so you have a complete audit trail for your records.
To speak to one of our data experts, or for a free quote, please get in touch today by calling us on 01332 371 989, or by sending us a message directly through our website.