IT Equipment Recycling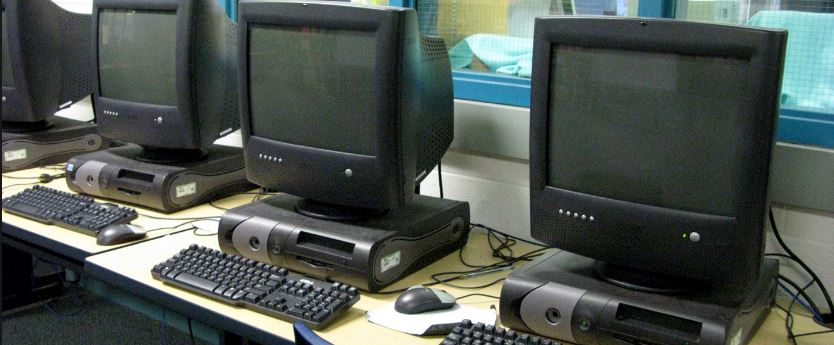 When you are finished with your corporate IT equipment, the most logical thing to do is to recycle it in the most cost-effective way. Absolute IT offer an IT equipment recycling service that is secure, professional and efficient.
Why data security is important
Most people are aware of how to wipe a hard drive or data storing device. However, what many people are not aware of is that conventional wiping techniques simply destroy the pathways to the data, leaving the data itself intact.
This means that old IT equipment contains countless gigabytes of personal data that can easily be extracted by using the right technology. If old IT equipment is not disposed of correctly, then sensitive data belonging to your employees or customers, including bank details, personal addresses, and passport numbers, become vulnerable to theft and misuse.
It is the responsibility of every business to keep their personal data safe; which includes disposing of it safely and securely when their IT equipment is no longer used.
What you should know about so-called free IT Recycling
'Free IT Recycling' services are easy enough to find on the Internet. They are all fraught with dangers to your data security and to the environment:
Many companies do not adequately cleanse data from IT equipment before it is refurbished for sale in the developing world. Once it is shipped abroad, there is no way to trace the device and the security of your customer's data is an unknown quantity. Unfortunately, data security breaches do occur, leading to credit card fraud, identity theft and other cybercrime.
Much of the old IT equipment that is supposedly recycled actually ends up in landfill sites, whether in the UK or overseas. This is extremely damaging to the environment, as IT assets contain some metals and components that are harmful if not recycled responsibly.
The Absolute IT alternative
Don't take risks on your data security and company reputation when recycling old IT equipment. We offer a secure, efficient service that guarantees complete eradication of data, and recycling of all your component parts in a green, eco-friendly manner. For your peace of mind, we provide an asset disposal report with every collection, so you have a complete audit trail for every step of the process.
For a free quote or to speak to one of our advisers, call us today on 01332 371 989, or send us a message through our online contact form.